What could be more fun than having a beach engagement session? I often have couples tell me they are really excited to finally be doing  something fun while planning their wedding.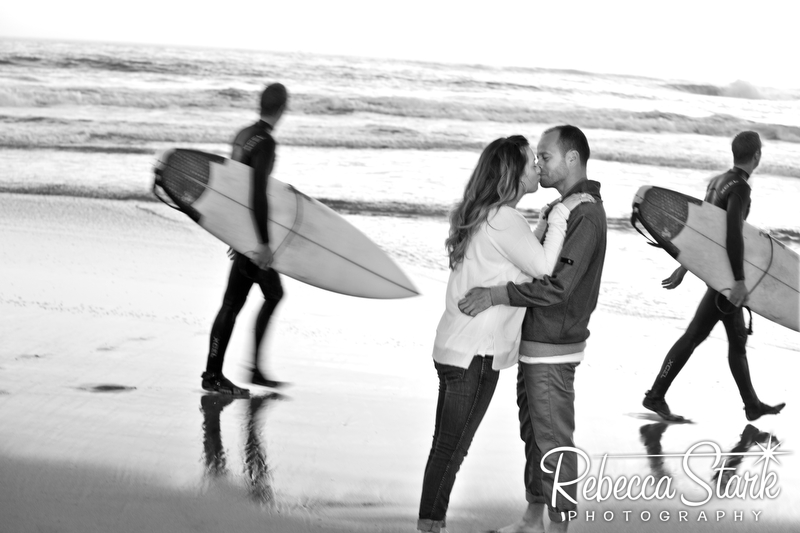 A lot of couples choose the beach for their portrait session because they often go to the beach to watch the sunset. I always ask each couple where they like to go on dates and build the engagement session around their lifestyle. One of my favorite beaches is Natural Bridges on the west side of Santa Cruz.
I always try to get several different background for each engagement session. I encourage couples to bring a few different outfits and props. Sometimes the sessions are casual and other times it's a mixture of casual and formal attire. It's also possible to have a session that is set in an urban surrounding as well as a natural surrounding. Every couple is different and every engagement session is different.
Contact Rebecca for more information. 831-325-4183