From now on, every time I think of our nation's birthday, I'll remember Allyson & Tyler's anniversary! Check out their fabulous 4th of July, red, white & blue, Americana inspired wedding that I photographed last year. It was truly a DIY family affair. Everyone pitched in to make their wedding day special.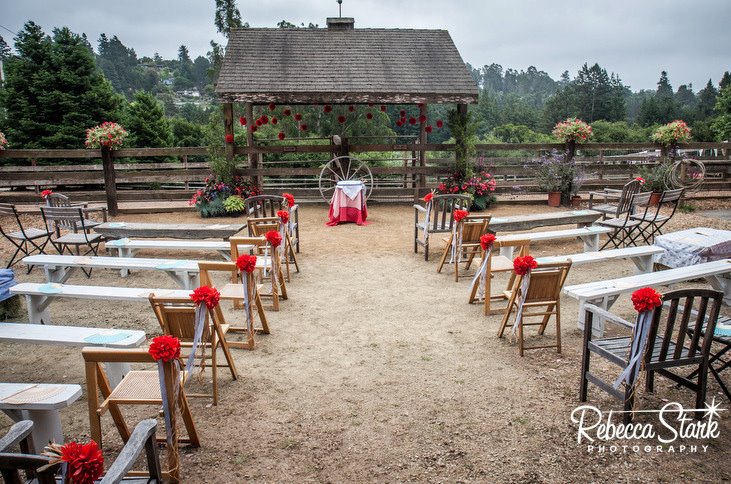 Red dahlias everywhere! Allyson's aunt is the amazing florist Lezlie Johnson with Grand Design, www.montereyeventflowers.com Lezlie is one of the most creative florists in the Monterey Bay area.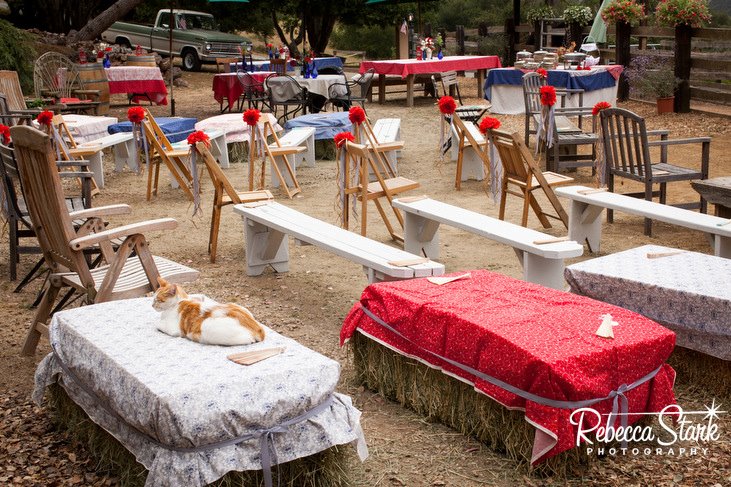 Fabric covered hay bales, borrowed chairs and benches made great seating. Allyson's mom Wendy is an amazing seamstress and made all of the quilts, tablecloths and banners. She also made the groomsmen's personalized vests.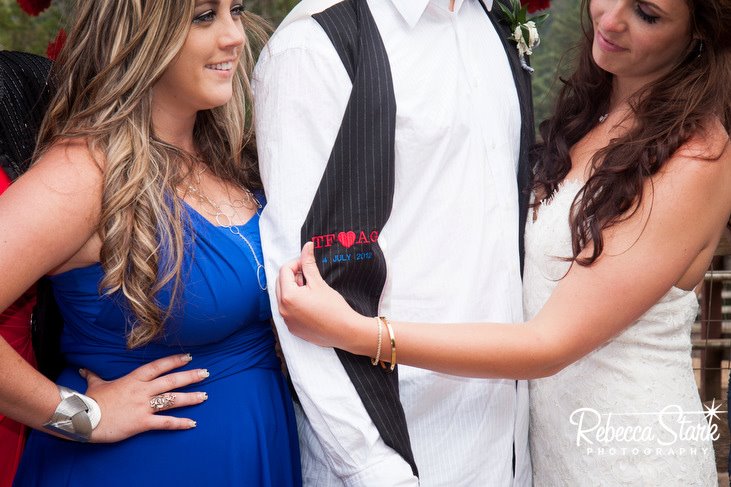 The stable at Red Tail Ranch made for a perfect altar at this ranch wedding.



We ended their wedding day at this awesome vista near the cement ship in Aptos. One of their favorite places to watch the sunset. Click here to see more images from this wedding. If you are planning a wedding in the Monterey Bay area and need a photographer, give me a call! Rebecca 831-325-4183