What did you do for Cinco de Mayo? I usually never do anything memorable on May 5th but that all changed last weekend when I went to DJ Fantasy Camp at KZSC, the college radio station at UCSC.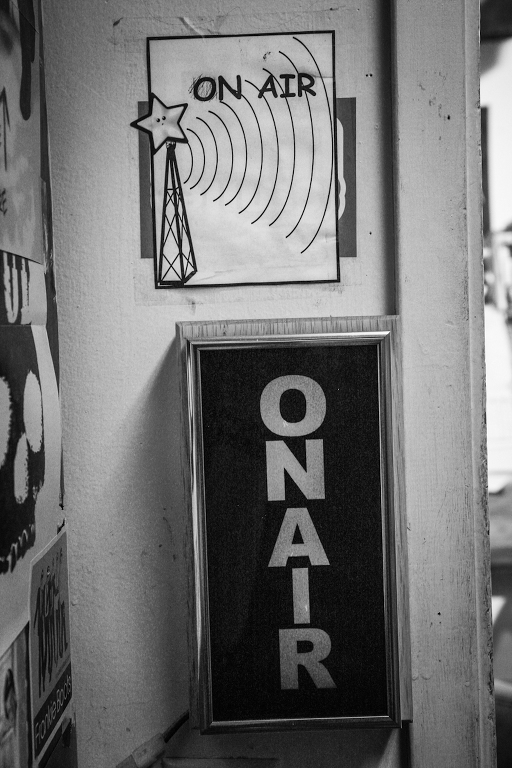 Like many photographers, I spend countless hours working on my computer and listening to music. Some years ago I started listening to college radio stations because they play a wide variety of music and  a lot of music you don't hear on most stations. KZSC is definitely one of my favorite stations so when they offered DJ Fantasy Camp in exchange for a donation, I had to jump at the chance!  I finally visited "the little radio station in the redwoods"! I was a guest on one of my favorite shows, Muzical Jewz which airs Saturdays 4-6pm on 88.1 FM. I'm happy to say that the experience was much more fun than I expected!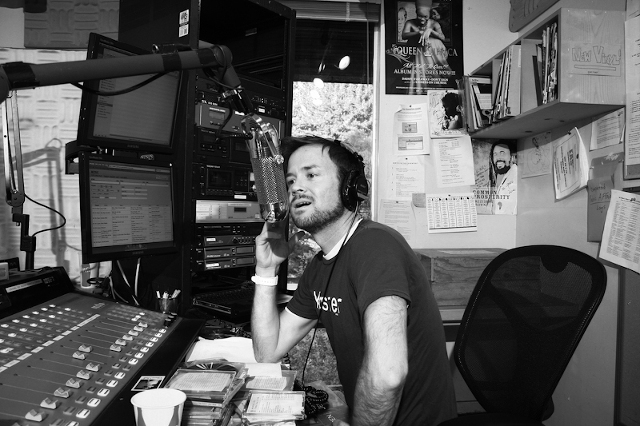 Muzical Jewz is equal parts silly and interesting. A mixture of comedy, music and cultural tidbits from Jewish entertainers. Pictured above is the host, DJ Oy-Dog. You never know what he'll play next, Hebrew rap, Gilda Radner, Neil Diamond or something cool I've never heard before. I've been listening to his show for at least 3 years so it was really nice to meet him.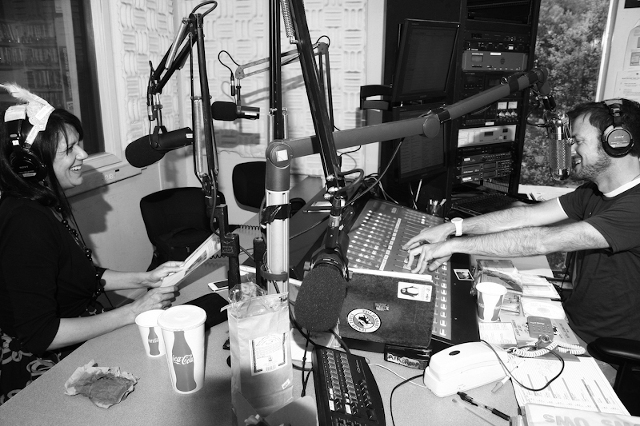 As soon as I got there Oy-Dog crowned me and named me an Honorary Yiddish American Princess aka DJ H-YAP. He also let me pick my favorite Bowie songs from their monstrous record collection and read a few Public Service Announcements. I also learned 7 words to never say on the air and what to do if you accidentally say one of them.

Since it was Cinco de Mayo, I brought Horchata and we ended up having an on-air toast to MCA, aka Adam Yauch, my favorite Beastie Boy who had died of cancer the day before. Oy-Dog played a bunch of Beastie Boys songs and we shared some stories. He then played me a wild song entitled, Rebecca Came Back from Mecca, which pretty much was the highlight of my day:)

DJ Oy-Dog taking care of business.
I'd like to thank Dylan and Michael for showing me such a good time and loading me up with all that cool swag! Best Cinco de Mayo I've had! I'd also like to thank my assistant Val for coming with me to photograph my big debut, lol. If you would like more information on DJ Fantasy Camp or if you would like to make a donation to KZSC email Michael mbryant@ucsc.edu   ~Shalom:)