I recently photographed the Synergy 2013 Spring collection. (Synergy's lines of dresses, skirts and yoga wear are just gorgeous, as you can see from the 2012 catalog I helped with last year.) For six days I had the opportunity to work with a group of energetic women just bursting with creative ideas! With Halloween just a few weeks away, they were talking about making costumes from some of the Synergy pieces, and I knew I had to photograph the results. Laurel, the store manager, created the costumes; Lorene with Stylist with a Flair did the hair and makeup and a few of the sales associates were the models.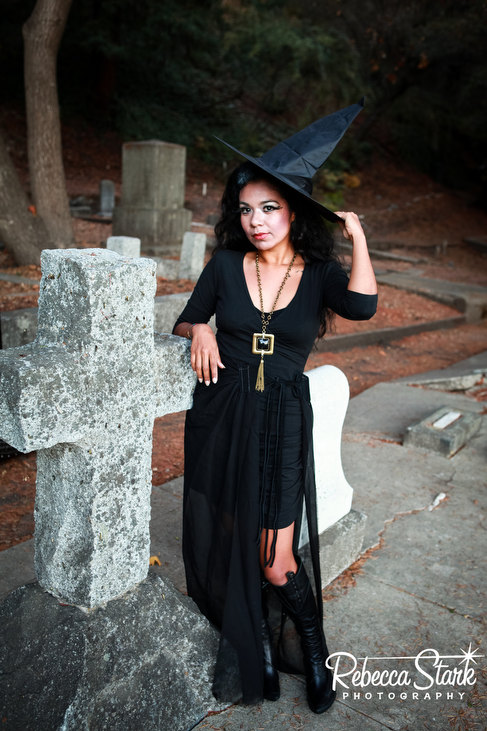 So on a dark and stormy night we headed over to Evergreen Cemetery near Costco to begin our shoot. I've done other sessions at this Civil War-era cemetery, and I love the way the photos turned out. Talk about a dramatic setting!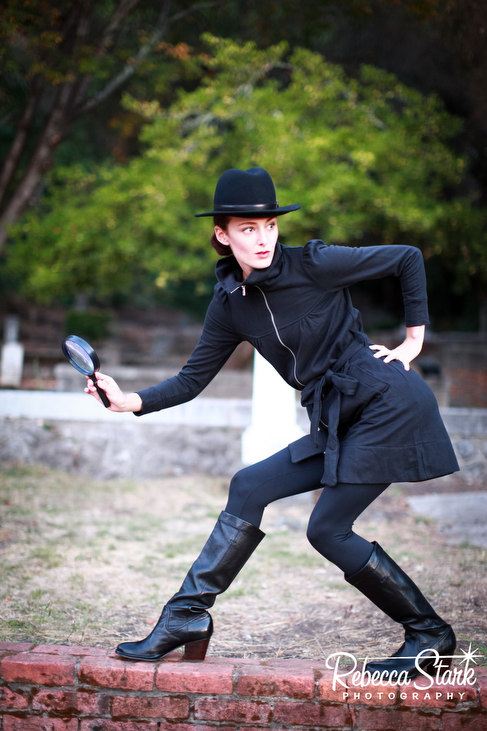 She's watching the detectives … or maybe they're watching her! A black cotton jacket and some accessories complete this stylish detective costume. A black cotton jacket and some accessories complete this detective costume.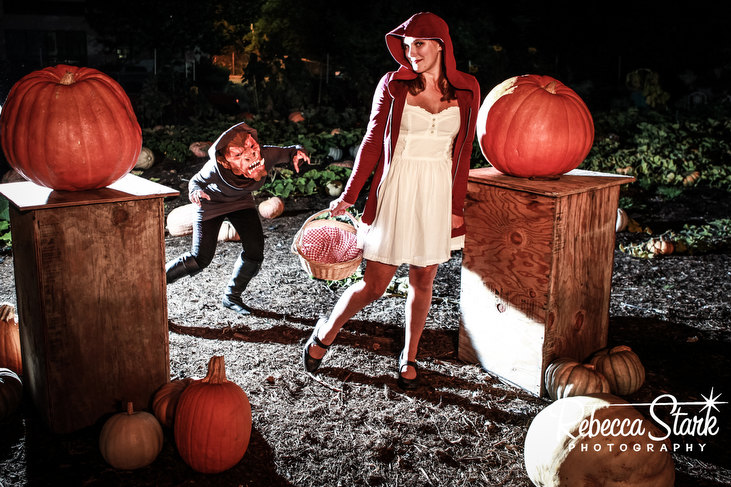 The sun set fast and we ended up at a pumpkin patch on Post Street. Matt, the pumpkin farmer, was kind enough to turn on some floodlights and let us run around his pumpkin patch. If you're looking for pumpkins, go check out the 15 different pumpkin varieties at Matt's homegrown pumpkin patch!

  A great fitting little black dress, a cape, some boots and fangs, and Jessica is ready to scare a couple of trick-or-treaters!
Check out Synergy's 2 Santa Cruz locations or online.