If you've ever thought about getting married on the beach in Santa Cruz, you might want to consider the fabulous weather we have in the fall. When the rest of the nation is pulling out their sweaters, we here on the Central Coast are heading to the beach! Case in point: this lovely September wedding at the stylish, retro Dream Inn.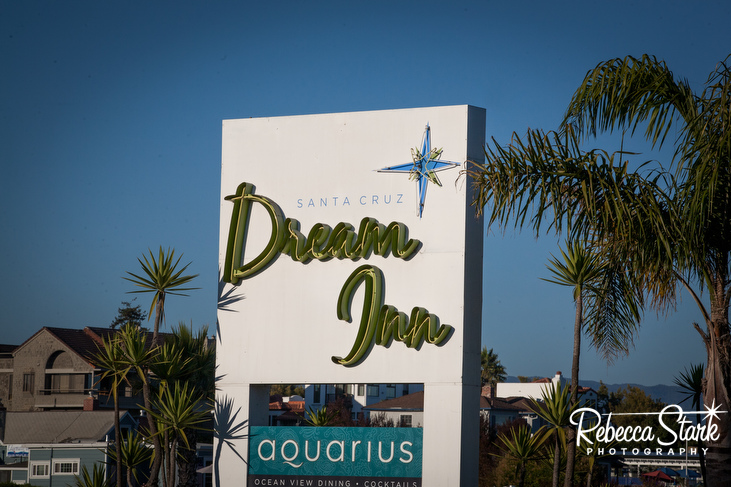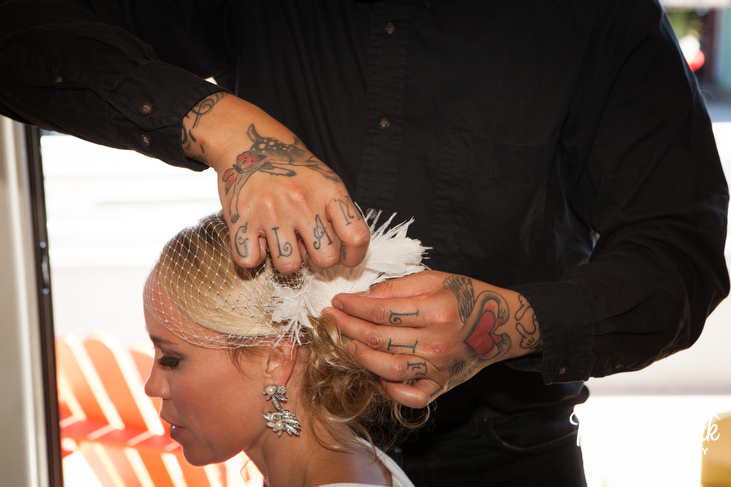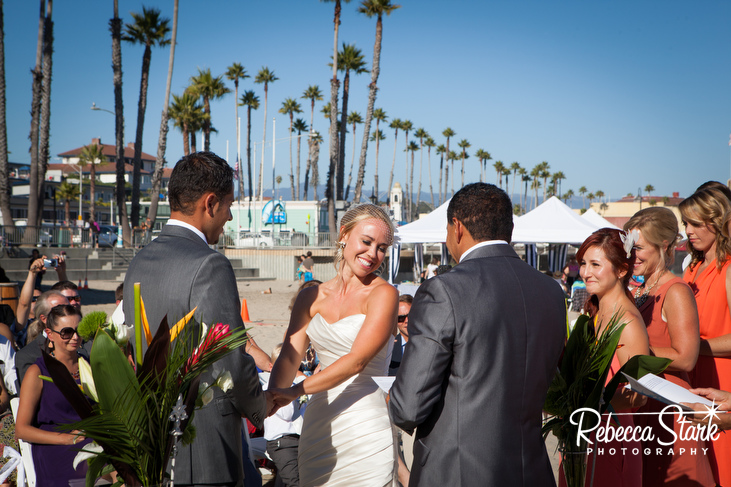 This couple had their ceremony at Cowell's Beach, right in front of the hotel. This is a great beach to get married on! It's centrally located and has a sweeping view of the bay, the wharf and the Boardwalk. Palm trees and clear blue skies, anyone?

Congratulations, Victor & Heather!!!

The lobby of the Dream Inn is colorful and inviting—an ideal place for candid shots like this one.

Just after the wedding we took the short quarter-mile drive from the Dream Inn to Lighthouse Field, another Santa Cruz coastal landmark. I love the dramatic look of the cypress trees there. And in the September light, the golden field practically glows. You can't buy light like that!


Just across from Lighthouse Field is the Santa Cruz Surfing Museum, a gem of a museum in a tiny lighthouse. I am a big fan of weathered brick, and the combination of all those reds and the bright teal accents make for a really striking portrait.


If you are planning a beach wedding in the Monterey or Santa Cruz area, give me a call! I have years of experience shooting weddings on the Monterey Bay, and I can be a great sounding board for your ideas on a truly dreamy oceanfront wedding. Rebecca Stark (831) 325-4183. Other vendors who made this wedding so special were Aurora from the Dream Inn, Lezlie Johnson with Monterey Event Flowers (don't you just love Heather's white orchid bouquet) and Lorene Stewart the Stylist with a Flair 831-239-6427 .