I think it's pretty apparent that I love photographing weddings on the beach! I've photographed hundreds of beach weddings all over the Monterey Bay and consider myself very knowledgable on the subject. I was really happy when my sister inlaw, Claire, called to tell me that she and her fiance had decided to make it official and have their wedding here in Santa Cruz! Since they were travelling here from the central valley with their closest friends and family, she wanted my advice on planning the perfect Santa Cruz destination wedding. I was even happier that they listened to my expert opinion!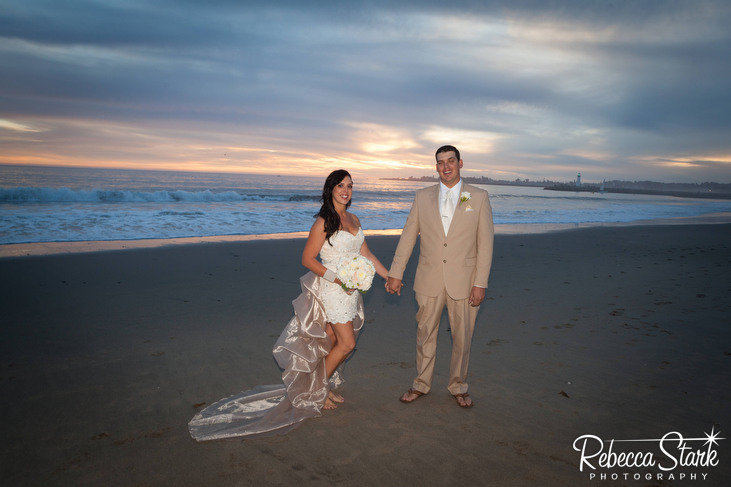 The first thing I suggested is to get married in the late afternoon or at sunset. Weddings on the beach during the middle of the day can be very bright causing people to squint. Not only is the sun bright but there is also reflective light from the sand. Since they wanted to celebrate all weekend the second thing I suggested is that they get married on Friday. This way they could relax and enjoy the weekend with their guests before they went on their honeymoon. I also told her that the best weather here on the Northern Coast is in late Fall and we scored a beautiful weekend on the first Friday in November. Thank you Mother Nature!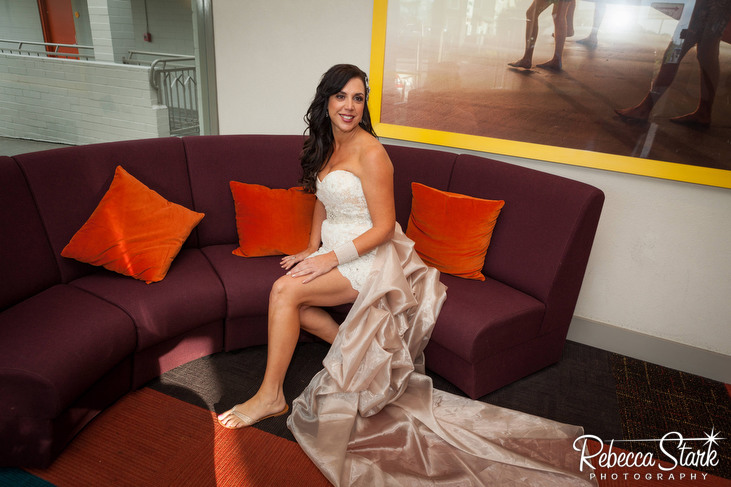 I also suggested that they stay at the Dream Inn because I love the light and decor at this beachfront hotel. Plus, there is so much to do and see right around the hotel. I also love their restaurant, Aquarius. Awesome food and an amazing view.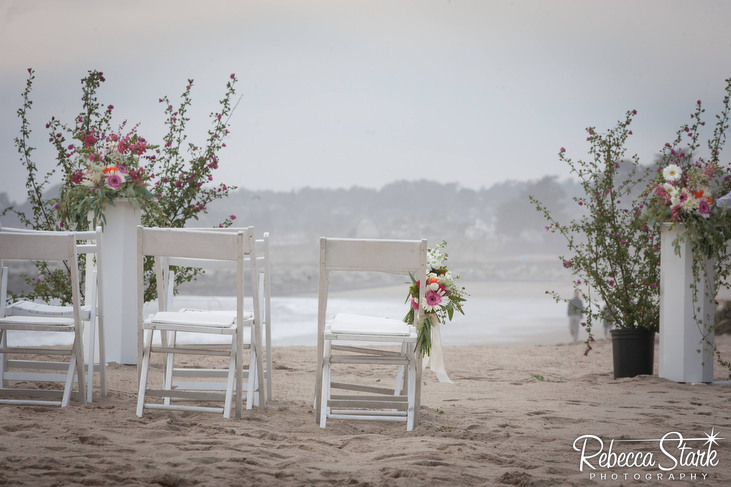 My mother inlaw and sister inlaw are also in the wedding business. For over 20 years their dress shop, Earth Angel, has been catering to brides and weddings. One thing I've learned from them is you can't skimp on flowers! They were very happy with my colleague and good friend Lezlie with Grand Design floral.


A family portrait on the beach. That's me standing next to the Groom, Kory, aka my new brother inlaw! Thank you, Celeste, my second shooter, for taking this photo. For some reason I'm always missing from these photo opps!

The reception was held at Shadowbrook in Capitola. I love to wine and dine here!! I've photographed many weddings at this fine establishment. I was happy when Claire chose this venue after visiting a few other places I suggested. We ended the night by launching chinese lanterns. They were completely biodegradable and the perfect way to end the evening.  Click here to see more images.  Click here for information on permits and marriage license in Santa Cruz county. Congratulations Kory & Claire!
If you are planning a beach wedding in Santa Cruz, give me a call 831-325-4183. I can refer you to a local wedding planner or answer any questions you might have. Planning to elope in this area? Check out this link.