Summer beach weddings are very popular on the Monterey Bay and one of my favorite venues is the Monterey Plaza Hotel.
You never know if it will be cold and foggy so when it's warm and sunny the celebration is even more special.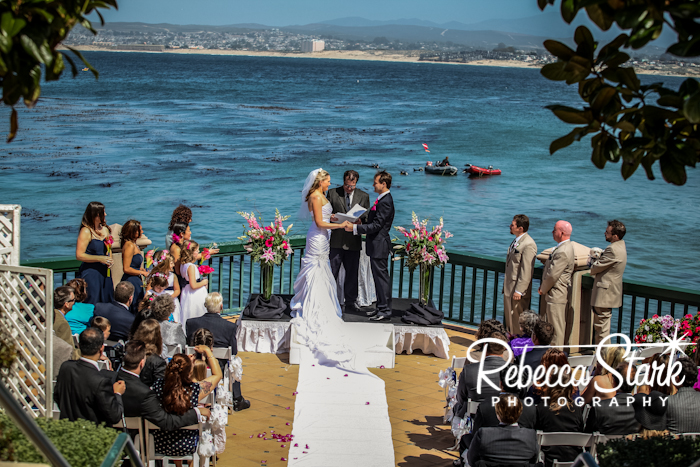 A gorgeous view to say "I do".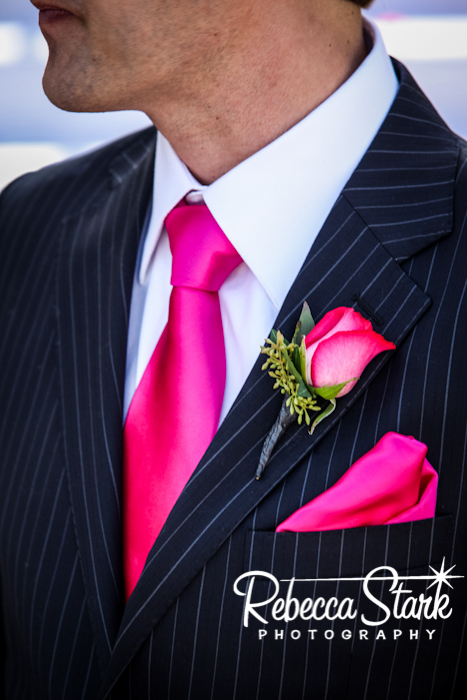 Hot pink and navy details. I love Terry's navy pinstripe suit!
Congratulations, Terry & Jennifer!
If you are planning a wedding on the Monterey Bay, give us a call! 831-325-4183